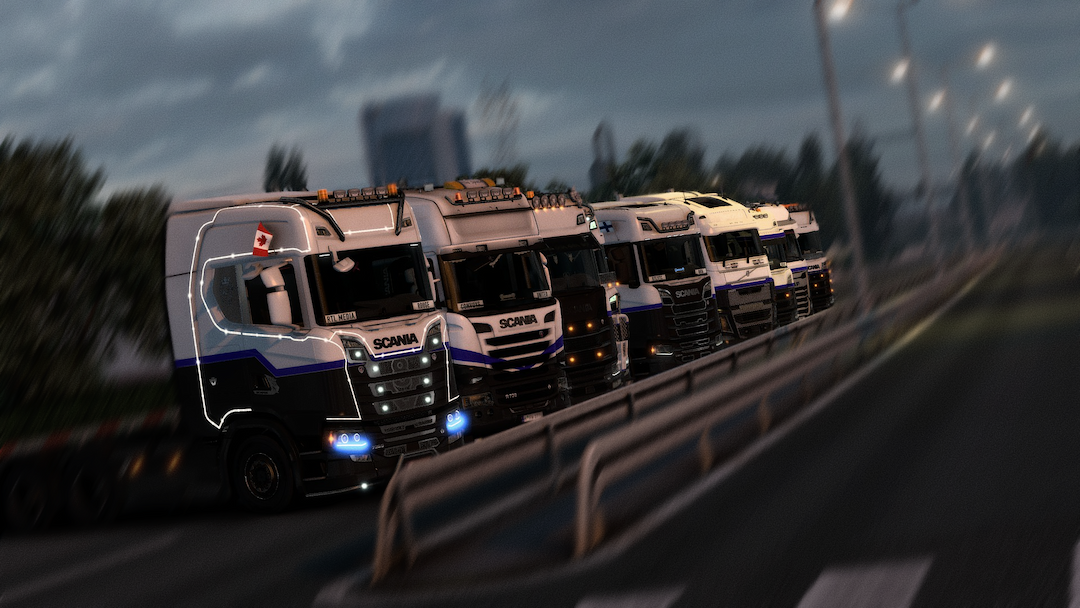 RTL
VTC
At RTLVTC, we redefine trucking with a relaxed and easy-going approach. Join our friendly community to experience the joy of virtual trucking without any stress. Let's hit the road together, creating unforgettable memories and a fun-filled journey!
A better way to enjoy trucking
without any stress.
Our DriversHub – your trucking adventure HQ!
Think of it as your truck's ultimate sidekick, keeping tabs on upcoming events, completed jobs, points, and even the weather (well, okay, not the weather, but we're working on it!). Join the fun and let's hit the road together, because life's too short to drive alone! 🚛😄
Automated Job Logging



With our Automated Job Logger, powered by TrackSim, all you have to do is drive and leave the logging to us!

Dedicated Servers



Embark on new gaming horizons with our dedicated game servers, including Farming Sim and ETS2 Convoy, all decked out with custom mods.

Monthly Convoys



Join our monthly convoys, hosted by our Events Team, and experience the joy of trucking with our community friends!

Driver Ranking System



Our Driver Ranking System allows you to climb the ranks and earn rewards as you drive more and more miles!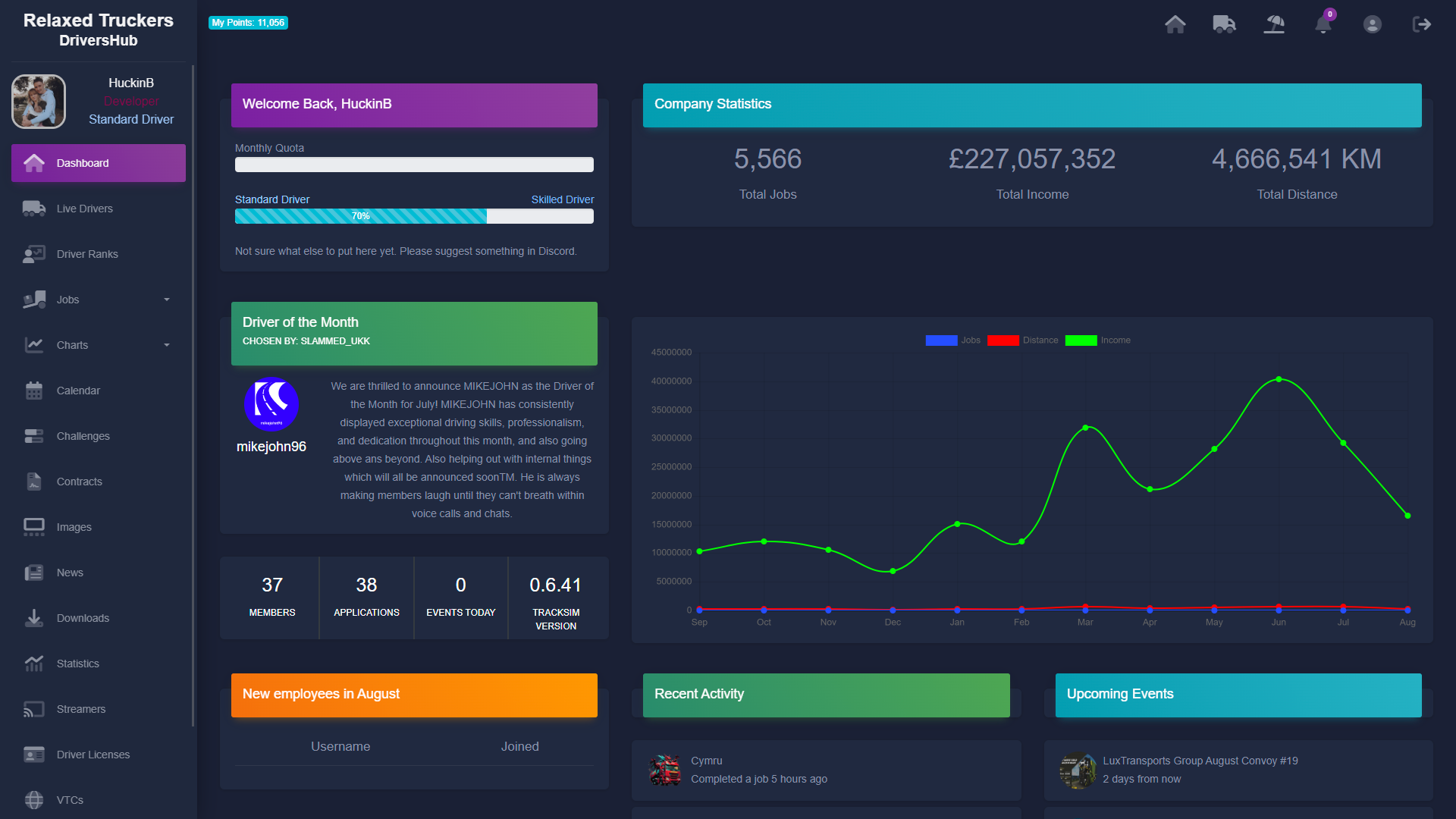 Drivers

0

Total Income

£0

Jobs Delivered

0